Fan Designed Cosmic Encounter® Expansion Set
Project Home Page
Note: The Fan Designed Cosmic Encounter Expansion Set Project has been completed, submitted to, and accepted by Fantasy Flight Games.
Historical Archive for Fan Designed Expansion Set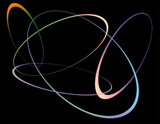 We've created a special Facebook group called Cosmic Encounter Fan Expansion Set Design. If you are not already a member, ask anyone you see on the regular Cosmic Encounter Facebook page to add you.
We'll use the group for special announcements about the Fan Designed Cosmic Expansion project, our current work, etc.
For simplicity, discussions about what we are currently working on will be on the main Cosmic Encounter® Facebook page.
To comment, ask questions, see what others are saying, and collaborate on the current project, go to the Cosmic Encounter® Facebook page and simply look at the current discussion started by "Cosmic Encounter" and take a look at "what's cooking." To learn about all of the existing published and most of the existing homebrew alien powers, visit the Warp's Alien Power database.
Where Things Are - menu of our design work sections
pages with the new alien or card we are now discussing on Facebook with links to history (previous versions) and discussion threads

including alien powers, wild and super flares, art ideas, alien histories
new artifacts
Note, completed items will include design history pages, e.g. archives of all Facebook discussions during the design.
New Design Areas Original New Alien "Short List" Research
new alien powers

, including the alien power definition, definitions for the super and wild flare for the alien, the alien's history, and ideas and art showing how the alien should look

new cards

for the expansion . . . FFG would like us to focus on new artifacts with completed definitions for the cards based on the current board game card layouts for these cards
. . . for fun