- Aliens
GUARDIAN << BETA >> Wednesday April 25, 2012

GUARDIAN LEADS/FOLLOWS COEXISTING SHIPS Red
You have the power to Chaperone. Whenever your ships coexist on a planet with those of another player and either of you moves ships from that planet to another planet, into an encounter or to the warp, you may use this power. Send up to an equal number of your coexisting ships to follow the other player's ships, or vice-versa. Ships that follow into an encounter automatically become allied on the same side as the followed ships, but do not count against the normal limit of four. This may cause a player to be allied with him- or herself, but this does not allow ships to follow (or join later) if this would cause them to be allied against their own side.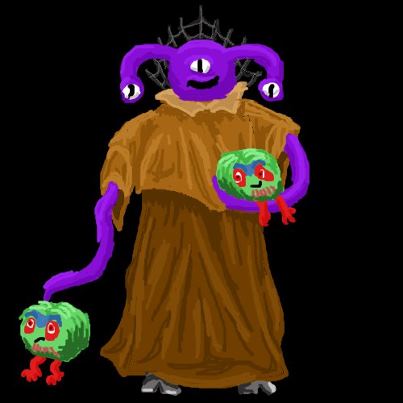 As the offense, if you win an encounter, you may cause the defense's ships to remain on the targeted planet instead of going to the warp.
( As Any Player ) ( Optional ) ( Any Phase )

WILD (IF YOU ARE NOT THE GUARDIAN)
When you are not a main player, if one main player invites you to ally but not the other, you may use this flare to cause the main player who did not invite you to ally to lose a card at random from their hand.
( Not Main Player ) ( Alliance )

SUPER (IF YOU ARE THE GUARDIAN)

As the defense, if you lose an encounter, you may cause your ships to remain on the targeted planet instead of going to the warp.
( Defense Only ) ( Resolution )

History
The Guardians have taken it upon themselves to chaperone the lesser races of the Cosmos and keep them under a watchful eye. Distrustful species are often followed by the Guardians to see their aims, while others are "relocated" to places under Guardian control. Either way, these daunting aliens will not be taken by surprise.
Art Concept - Christopher Oliveira
. . . for fun