- behind the cosmic curtain with Bill Eberle
for thursday october 6, 2011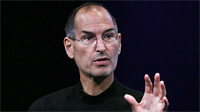 tech tantra discussion threads
tech tantra g+ thread
Bernie DeKoven: Beautiful, Bill. Profound. Honest. A great insight into game design. Powerful. I'd like to add that section about game design, attributing it to you and your original post, to my blog, with your permission.
Bill Eberle: Wow. Thanks. I was inspired by the generosity of Steve Jobs' thoughts and wishes at Stanford. It helped me remember the spirit and generosity that created Cosmic Encounter, Borderlands, Dune, QuiRks, Darkover, Runes, Hoax, Eins Zwei, Drei, and our other work; and how much fun it was. Of course, you can add what I said to your blog. I'm honored to have a reader who understands the magic I was trying to express.
Greg Olotka: Very nicely written Bill, I've often thought you guys were like Woz and Jobs...
Bill Eberle: Thanks. It's true that we were trying to do some things that had never been done before. And that we were all kind of obsessed by our vision of what might be possible. We were "hungry and foolish" about creating completely different kinds of games.
Luke Stokes: Thanks for sharing. There's something so special about creating something from nothing.
Bill Eberle: Yep. And thanks. I'm glad you're getting to experience that too. People trusting each other enough to be honest about what works and feels right and what doesn't and willing to do the hard work to do what it takes to do it so it works for everyone. Being one of the people "making something from nothing" something good that didn't exist and now does, something bigger and better because it's got all of you in it, that's fun; that's magic.
tech tantra fb thread
Greg Olotka: Very nicely written Bill, I've often thought you guys were a lot like Woz and Jobs.
Peter Olotka: Thanks Bill, We will keep this up for Free For All Friday
Isaac Dutton: Very nice!
Greg Olotka: Do you guys have any old pics from those 70's design sessions?
Bill Eberle : Thanks, Peter. Greg, that's what my wife, the famous Dagney Ernest was saying, "you should put in one of those pix of you guys when young and crazy!" Back when we looked something like the picture of Steve Jobs and Woz (Steve Wozniak) in 1970. I did some Google image searches but didn't find anything. If anyone does find a picture of the three of us, it would be a good addition to the article.
Peter Olotka: I have them and will post them next Tuesday. We did post up the games magazine pix a while back (When I get home.)
Bill Eberle : Ok. Dagney was thinking the same thing, that we could scan those and find something that would work. But we were, comparatively "dressed up" for that magazine shoot. What I was really hoping for was a picture of us in our natural unique states, maybe at some point during a weekend of playtesting.
Peter Olotka: No I have pix of us in my livingroom. Trust me we were not dressed up.
Bill Eberle : Perfect!
. . . for fun