- PRETENDER
PRETENDER Sunday May 28, 2013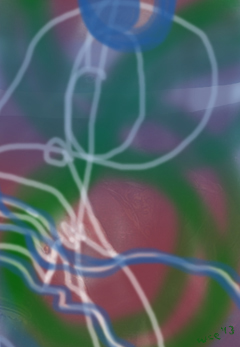 PRETENDER MOVES TO BEST SEAT Red
You have the power to Usurp. At the start of your turn, if you are not in the "best seat" use this power to take your alien power(s) and move to the best seat. The player in that seat takes his or her alien power(s) and moves to your seat. Everything else is left behind to become the property of the opposite player, including player colors, ships, hands, systems, planets, colonies, etc. To determine the best seat, consider each of the following criteria in order until there is no tie: (1) most foreign colonies, then (2) most cards in hand, then (3) fewest ships in the warp, and finally (4) most ships on home colonies. If there is still a tie, you do not usurp.
After usurping and taking your turn, play continues based on the new seating order.
(Offense Only) (Mandatory) (Start Turn)
Wild (IF YOU ARE NOT THE PRETENDER)
At the start of another player's turn, you may challenge that player to a duel. Each of you must play a single card facedown from his or her hand. The cards are revealed and the highest total wins (ties go to you). An attack or reinforcement card counts as its value; any other card (or having no card to play) counts as zero. If you win the duel, the turn moves to you and you begin your turn, after which play continues with the next player after you. Use once and discard.
(Not Offense) (Start Turn)
Super (IF YOU ARE THE PRETENDER)
If there is a tie for the "best seat," you may choose one of the tired seats to usurp.
(Offense Only) (Start Turn)
History
Long accustomed to the power of pretense on their world of frilly moons, satellites and a flabbergasting array of media outlets, Pretenders instinctually gravitate towards and usurp those with power and priviledge. Now their sphere of possible targets has widened to include the many life forms of the Cosmos.
. . . for fun